Ljubljana, 22nd May 2023: Bitcoin Association Slovenia hosted the highly anticipated 13th Bitcoin Pizza Day event held at Športna hiša in BTC City, Ljubljana, Slovenia. The event brought together Bitcoin enthusiasts, industry experts, and sponsors like GoCrypto, NiceHash, and Bitstamp for an informative and engaging experience. Let's take a closer look at the highlights and key discussions from this remarkable event.
Insightful Panel Discussion
The event kicked off with an opening a lively panel discussion, which captivated the attention of nearly 150 Bitcoin and crypto enthusiasts. 13th Bitcoin pizza day was opened by Anton Čepon, the president of Bitcoin Association Slovenia. Panel was preceded by a brief introduction to the significance of the celebrated event for Bitcoin springing into commercial sphere.
Klemen K. Verstovsek described how Laszlo Hanyecz bought two pizzas in 2010 in exchange for 10,000 bitcoins, thus marking the first publicly recorded commercial transaction using bitcoins. The speaker then proceeded to address younger generations, asking them to partake in the activities organised by Bitcoin Association Slovenia and help spread awareness of Bitcoin to the wider Slovenian public. He concluded his introduction by inviting the moderator to commence the panel discussion. The panel featured esteemed speakers Andrej P. Škraba (NFTfi), Luka Planinc (GoCrypto), Vladimir Hozjan (NiceHash), Aljaž Ceru (Bolt.observer), and was skillfully coordinated by Peter Opara.
The panel discussion commenced by delving into the regulatory and business aspects of Bitcoin. The panelists highlighted that Bitcoin is already being used for business transactions and emphasized its unique decentralized nature, as it doesn't have a central issuing entity. They further explored the regulatory landscape surrounding Bitcoin, focusing on how it is exchanged or settled for other currencies, which involves the participation of payment service providers and exchanges.
The discussion extended to the mining industry, evaluating its profitability as a business model in the present context. The panelists also addressed the ecological consequences of mining and proposed potential solutions, such as locating mining farms near specific power plants to optimize energy consumption. Additionally, they shed light on the stark energy consumption of traditional finance, which often goes unreported, in contrast to the frequent articles scrutinizing Bitcoin's ecological footprint.
The conversation then shifted towards Bitcoin Lightning, its ongoing development, and its ability to facilitate scalable Bitcoin payments. The panelists recognized its potential to evolve into a global service that could supersede existing competitors. Despite Bitcoin's comparatively slower development, it was emphasized that progress is being made, unlike gold, which remains unchanged over time.
An intriguing perspective emerged during the discussion, describing Bitcoin as the world's largest digital vault. This notion stemmed from the fact that Bitcoin securely holds its entire value without any compromises to its security thus far.
This part was concluded by picking the winners of a hardware wallets giveaway sponsored by Blockstream, and Shift Crypto, awarding attendees with some Bitcoin hardware wallets along with some merchandise from Peach Bitcoin, Passport, TickrMeter….
Record-Breaking Bitcoin Pizza
One of the highlights of the event was the unveiling of a record-breaking 3-meter-wide Bitcoin pizza, made possible by the collaboration with Pizzeria Julči. This massive pizza, adorned with the signs of the event's main sponsors, GoCrypto and NiceHash, stood as a symbol of the event's significance and the growing acceptance of Bitcoin in the mainstream.
Promoting Bitcoin awareness and fostering a supportive community
Following the panel discussion, attendees had the opportunity to network and engage with fellow Bitcoin and crypto enthusiasts.
The vibrant atmosphere facilitated meaningful conversations about the Bitcoin space in general, fostering connections and the exchange of ideas. Participants were thrilled to share their thoughts, experiences, and aspirations within the Bitcoin industry.
The event was impeccably organized, leaving attendees delighted with the overall experience. Bitcoin Association Slovenia demonstrated its commitment to promoting Bitcoin awareness and fostering a supportive community.
Their efforts were further showcased by offering attendees the latest Slovene translation of the Fiat standard book by Bitcoin Knjižnica, providing a special discount for hardware wallets and accessories by Bitcoin Shop Slovenia, and discounted tickets to the upcoming BTC Prague event.
Članke in prevode za blog na spletni strani medium.com pišejo različni člani in skupine posameznikov v Bitcoin društvu Slovenije in ne pomenijo nikakršnih finančnih nasvetov. Vsak ima svoj pogled na samo tehnologijo, bitcoin in obstoječe sisteme. Društvo samo nudi opcijo, da delijo svoj pogled z večjim številom ljudi ter, da dobijo kakšen komentar oziroma odziv na svoje mnenje. Našemu društvu se lahko pridružite na bitcoin.si, telgram skupini oziroma skupini Kriptovalute — Slovenska Blockchain Skupnost — Bitcoin.si na Facebooku.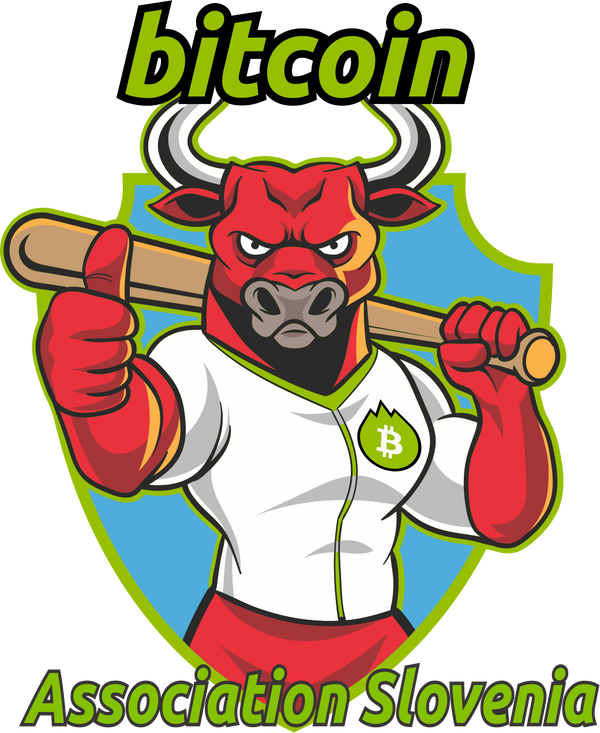 Bitcoin društvo Slovenije je ustanovljeno z namenom, da povežemo slovensko kripto skupnost, organiziramo dogodke, odgovarjamo na vprašanja ter pomagamo posameznikom. Več info: https://bitcoin.si
follow me :