Translated from the original article on Bitcoin24ORE
Rocca Pipirozzi, a small town in the Italian region of Molise, could soon become a Mecca for all Bitcoin enthusiasts from Southern and Central Italy. And this is thanks to the ambitious project of Marco Peluso, a local entrepreneur specialized in real estate and construction–and, of course, a committed Bitcoiner.
Marco told us that the Bitcoin Citadel project will involve the revitalization of the entire town, which is located near Sesto Campano, in the province of Isernia.
The idea is to open up the town to tourists, with about 100 small apartments and 12 shops, a pizzeria, a winery and a wellness centre.
Marco made sure to tell us that "all shops will accept payments in bitcoins". According to his plans, one of these shops will actually be entirely dedicated to the sale of bitcoin products and services such as hardware wallets, T-shirts, and consultancy services. The latter could certainly be the southern answer to the now well-known Villaggio Bitcoin project by Valerio Dalla Costa.


The idea of the so-called Bitcoin Citadels started in 2015 when a Reddit user pretended to be a time traveler from 2025, explaining how the citadels had become places for bitcoiners to take refuge from the violence resulting from the collapse of the fiat system.
Rocca Pipirozzi as a Bitcoin hub in Southern Italy?

Marco wants to make Rocca Pipirozzi a space for the Italian and international community in which to organize conferences and workshops - similar to PlanB Forum. The project also wants to offer an opportunity for the Bitcoin community in Southern Italy, which Marco considers to be "not very active and confused". He confesses to us that the only people around him who are vaguely interested in Bitcoin simply want to earn easy money with the various scamcoins that we all know about.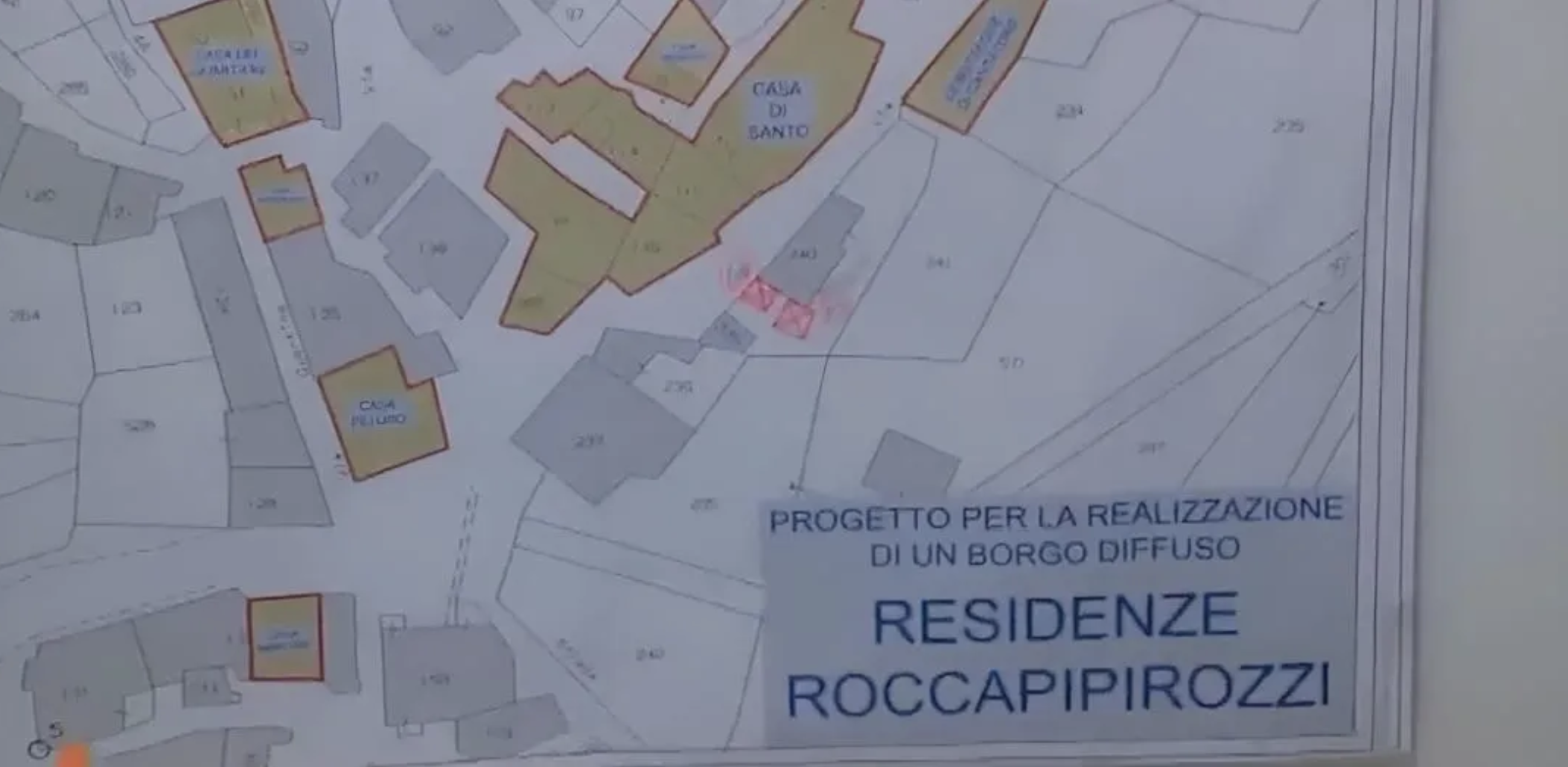 At the moment, there are only local tourists and a few foreigners in the area, but there is no doubt that Marco's bet could lead to a one-of-a-kind tourist attraction, potentially bringing visitors from all over the world to what is one of the less known regions of Italy.
Like many others, Marco started being interested in the crypto world in 2019, but quickly realized that there was something beyond the usual "get rich quick scheme" in Bitcoin. After playing with various cryptocurrencies, he has been focusing exclusively on Bitcoin for a few years now.

Giacomo Zucco was one of the people who influenced him the most, together with other personalities from the Italian Bitcoin scene such as Federico Rivi, Turtlecute and the Bitcoin Italia Podcast.
Although the project is still under development, Marco reveals that the first apartments and shops could be ready as early as this year. However, he also explained that the final project will not be completed before 2026.