BTC Prague, coming June 8th to 10th 2023, is going to be the biggest bitcoin-only conference in Europe ever, welcoming 10,000 visitors from all around the world.

Bitcoin human network
Bitcoin is a network connecting nodes from all around the world. It's no coincidence that bitcoiners also love to connect to each other. It happens all the time online on bitcoin Twitter but face to face meetings are always something more and special. Truly unique opportunity for such networking rises in the beginning of the upcoming summer in Prague, Czech Republic.

What can you expect from this massive event
10,000 visitors
100 booths of bitcoin companies in Expo area
60+ top-notch speakers in Conference area
4 main topics – freedom, community, technology, sound money
2 huge chill-out zones
wide range of side events for everyone
relaxed summer atmosphere, famous Czech beer, kind staff full of smiles
all the architectural monuments of Prague, very affordable prices
Speakers and guests
It's very early to come with all the names at the moment as many of them are still in negotiation, but we can reveal a few of our curated selection to get you excited. Let's start with Stephan Livera – famous podcaster and a moderator of many panels. He is followed by Europeans Giacomo Zucco and Knut Svanholm, who are going to bring their deep thoughts in an entertaining way as usual. Representing bitcoin devs is Gleb Naumenko. As he comes from Ukraine he will bring interesting insights not only from a developer's perspective.
Everyone is sincerely welcome
"We are thrilled to inform you about an event that has not been experienced in Europe yet. Neither regarding its size, nor its relaxed atmosphere. In the beautiful city of Prague, its golden history will meet a bright orange future," said Martin Kuchař, head of the organizing team. "Our goal is to come with a conference that is both educational as well as fun and leisure. That informs experienced users about cutting edge technologies while gently introducing bitcoin to newbies, hand to hand. An event full of relevant information and full of entertainment at the same time. Everyone – from a pre-coiner to a bitcoin whale – will find their content to fully enjoy BTC Prague 2023," adds Martin.
What will you get in more details
Each tier includes all the previous
Warm welcome for public:
2 days of Expo section with each company having a gift and/or real product to test
On-boarding brochure explaining how to begin with bitcoin
Outdoors Czech stage
 
Laser focus on bitcoiners:

2 days of Conference part with world-class speakers
Massive networking opportunities
Bar in the conference area


Professional approach to business:
1 extra Industry day of Business conference
Food and drinks throughout the day
Time and space for relaxed business meetings


Extraordinary options for whales:
Exceptional stylish zone for 500 whales with food and drinks throughout the whole  conference
Special opportunity to meet all the speakers and partners
Exclusive whale party
4 main topics of the event
Freedom
Bitcoin brings more freedom to the world which seems to be going the opposite direction many times. Speakers from different countries and continents will share their experience how bitcoin helps them in their efforts for a better life. From Ukraine, to the Middle East and Africa you'll get truly heartbreaking stories from the first hand. Czech history is also full of freedom issues which gave a solid basis to many local liberty movements.

Community
As the bridges over the Vltava river are connecting the east and west part of Prague, BTC Prague conference is going to bridge different bitcoin communities within Europe, and worldwide. "We met strong communities in many countries recently and we are targeting to bring them together to share their experience and learn from each other," said Martin Kuchař.
Technology
Prague is a bitcoin hub giving home to world leading companies of the industry such as Braiins, Trezor or General Bytes. Many say that bitcoin does not develop, but you will see that it can't be further from the truth. The development is overwhelming with the open source ethos underlining it. You'll get a high level overview as well as a look under the hood of the latest tech.

Sound Money
Store of value, medium of exchange and unit of account. If you're familiar with these terms, you'll have a chance to dive deeper into them and discuss your opinions. The Austrian school of economics – so deeply connected to bitcoin – has actually its roots in the area of the Czech Republic, and therefore a strong tradition. If you're not sure what all of this means you'll have many opportunities to get first insights and plenty of resources to continue down the rabbit hole.

Who stands behind the scenes?
Organizers of this massive event – Martin Kuchař, and his brother Matyáš – didn't come out of thin air. They're responsible for the biggest local conference – ChainCamp, which recently welcomed more than 2,000 people in its third year of existence. That number, speaking about a bitcoin-only event completely held in an obscure minor language, says something about the Czech community and its strength. "Prague is going to become the world's capital city of bitcoin," claims Matyáš with laser sparkles in his eyes.
Don't miss the opportunity of your life!
As you can see there is no better place to be at in the first week of June next year. BTC Prague 2023 is a must-go if you were at least a little bit serious about bitcoin. And you should be serious about it – it's our future and you want to meet it soon and know it well. In one place, easily accessible straight in the heart of Europe, you can make lifelong connections with other similar minds.
No doubt that this is your highlight of the next year.
For more information visit btcprague.com and use code EB21M for 10% discount on tickets.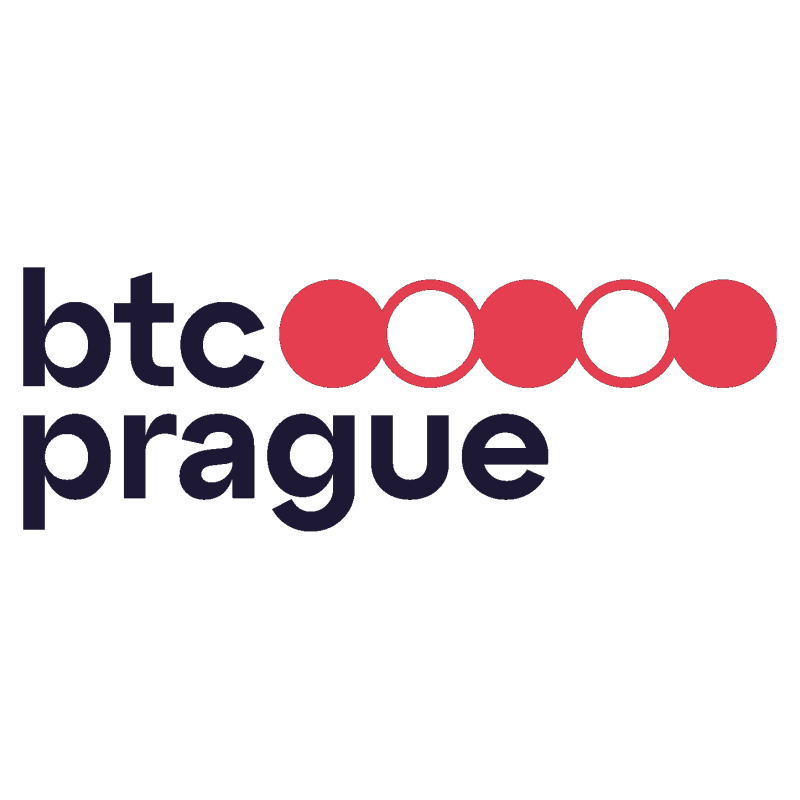 The biggest bitcoin event in Europe | June 8 - Industry day | June 9 & 10 - General admission | Expo with 100 booths of BTC companies | Conference with 80+ world-class speakers | Great networking 🧡
follow me :