Meme coins made waves in 2021 with the likes of Dogecoin rallying into the top ten cryptocurrencies thanks to Elon Musk's supportive tweets and Shiba Inu becoming one of the best-performing cryptocurrencies of the year.
But are meme coins a good investment?
Read on to learn about meme coins, why they aren't "just like bitcoin," and why they probably aren't a smart investment.
WHAT ARE MEME COINS?
Meme coins are cryptocurrencies based on internet memes, social communities, influencers, and even current events.
The origins of meme coins can be traced back to the early days of altcoins when the original meme cryptocurrency, Dogecoin, emerged.
In late 2013, software developers Billy Markus and Jackson Palmer launched Dogecoin as a joke, using the "doge" meme's Shiba Inu dog as the digital currency's logo. The meme coin managed to attract a thriving online community that didn't take itself or the cryptocurrency too seriously. In the early years of Dogecoin, it was mainly used to tip Reddit users and to raise funds for specific causes, such as sending the Jamaican Bobsleigh team to the Winter Olympics.
While Dogecoin managed to remain part of the cryptocurrency markets despite being "a joke," it wasn't until 2021 when Elon Musk numerously tweeted in support of the meme coin that the value of DOGE skyrocketed. The value of the cryptocurrency increased several thousand percent to push the total market value of Dogecoin to over $80 billion in May 2021.
On the back of Dogecoin's newfound popularity and price movements, several other meme coins piggybacked off the dog coin's popularity to push themselves to the forefront of crypto investors' minds.
According to CoinMarketCap, there are currently 100+ meme digital currencies worth over $30 billion in market value.
WHY ARE MEME COINS POPULAR?
There are numerous reasons why meme coins have become so popular in the last twelve months.
Many first-time investors are young people excited at the prospect of making money or joining a new trend. Since meme coins (and their advocates) often promise high returns under the guise of "adoption" and "a growing community," it's easy for newcomers to think they should hold the latest trending meme coins in their portfolio, especially if people like Elon Musk are tweeting about them.
Fear of missing out (FOMO) is another factor in the popularity of meme coins. When Dogecoin rallied following Musk's tweets, other meme coins emerged (often just a copy of Dogecoin with a different name and small changes in the code) that managed to create a buzz on social media, claiming that they could become "the next Dogecoin."
For instance, Shiba Inu (SHIBA), touted as the 'Dogecoin killer' attracted many retail investors, who felt they missed out on the Dogecoin rally and saw it as a chance to make money.
In Shiba Inu's case, investors made short-term gains before the new meme coin lost a substantial amount of its value towards the end of the year. Most other meme coins fell to the wayside as soon as the crypto market rally took a breather.
Finally, people love memes. Dogecoin was successful in its early years and remained a market's mainstay because people thought it was fun. That's what memes are about. But unless actual applications are being built for a meme coin, they just hype with little to no real-world use cases.
BITCOIN VS. MEME COINS: WHAT'S THE DIFFERENCE?
Bitcoin and meme coins are two very different things.
Bitcoin is an open, borderless digital currency that anyone can use to send, receive, and store funds in a new type of digital money with a limited supply and operates under a hard-coded disinflationary monetary policy.
Unlike most cryptocurrencies (and meme coins like Dogecoin), bitcoin has emerged as a gold-like investment and store of value that has shown resilience during times of global economic turmoil and high inflation.
On the other hand, Meme coins typically don't have a limited supply (like Dogecoin), meaning more and more coins will be created, weighing on the cryptocurrency's price. Moreover, meme coins typically have little to no dedicated applications or use cases.
In many ways, buying a meme coin in the hope that it will shoot up in value is like going to the casino and playing slot machines.
Meme-based digital currencies are driven by internet memes, social media virality, and (often) the desire of the creators to make money by launching a new coin and attempting to push up its value by hyping it up.
Meme-based digital currencies show the financial markets the power of memes and online communities. However, they are highly speculative digital assets that carry substantially more risk for investors than Bitcoin.
SHOULD YOU INVEST IN MEME CRYPTOCURRENCIES?
Though it's possible to make a profit speculating with meme cryptocurrencies, you are doing exactly that: speculating. And speculating is really just a fancy word for gambling.
While you are free to add whatever you want into your investment portfolio, you should know that buying Dogecoin, Shiba Inu or other trending meme coins is not "like buying bitcoin."
When you are investing in Bitcoin, you are buying a new type of digital money with a limited supply and a disinflationary monetary policy that has the potential to become a global currency and a highly popular asset class.
Conversely, when buying a meme coin, you are typically just buying into something trending on social media with little to no use cases.
This article was originally published on the Relai blog.
---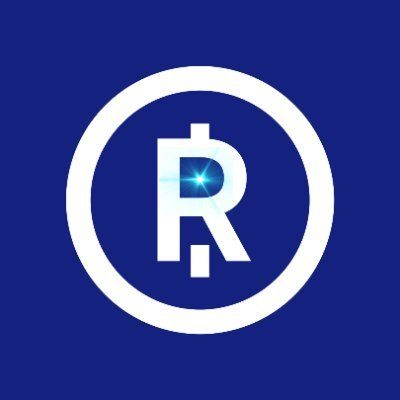 Europe's easiest bitcoin investment app. Buy bitcoin in 1 minute or set up an automatic savings plan. Here to spread bitcoin education and make stacking sats easy.
follow me :