Flipping through the Twitter feed on an ordinary late summer afternoon something new pops up, a new service in the Bitcoin ecosystem:
From a tweet to discover
Curiosity is high.
A new marketplace has been born. The Beta Version, allows all European users to accumulate sats in peer-2-peer exchanges.
Peach is Bitcoin-only and for now serves European users with EUR, CHF, and GBP currencies. You can pay with Sepa, PayPal, Revolut, Wise, Amazon vouchers, etc.
The announcement mentions a centralized location in Switzerland of a company operating on a Bitcoin standard: no bank account, Peach has its reserves in Bitcoin, and stores them in Bitcoin.
Going through the website peachbitcoin.com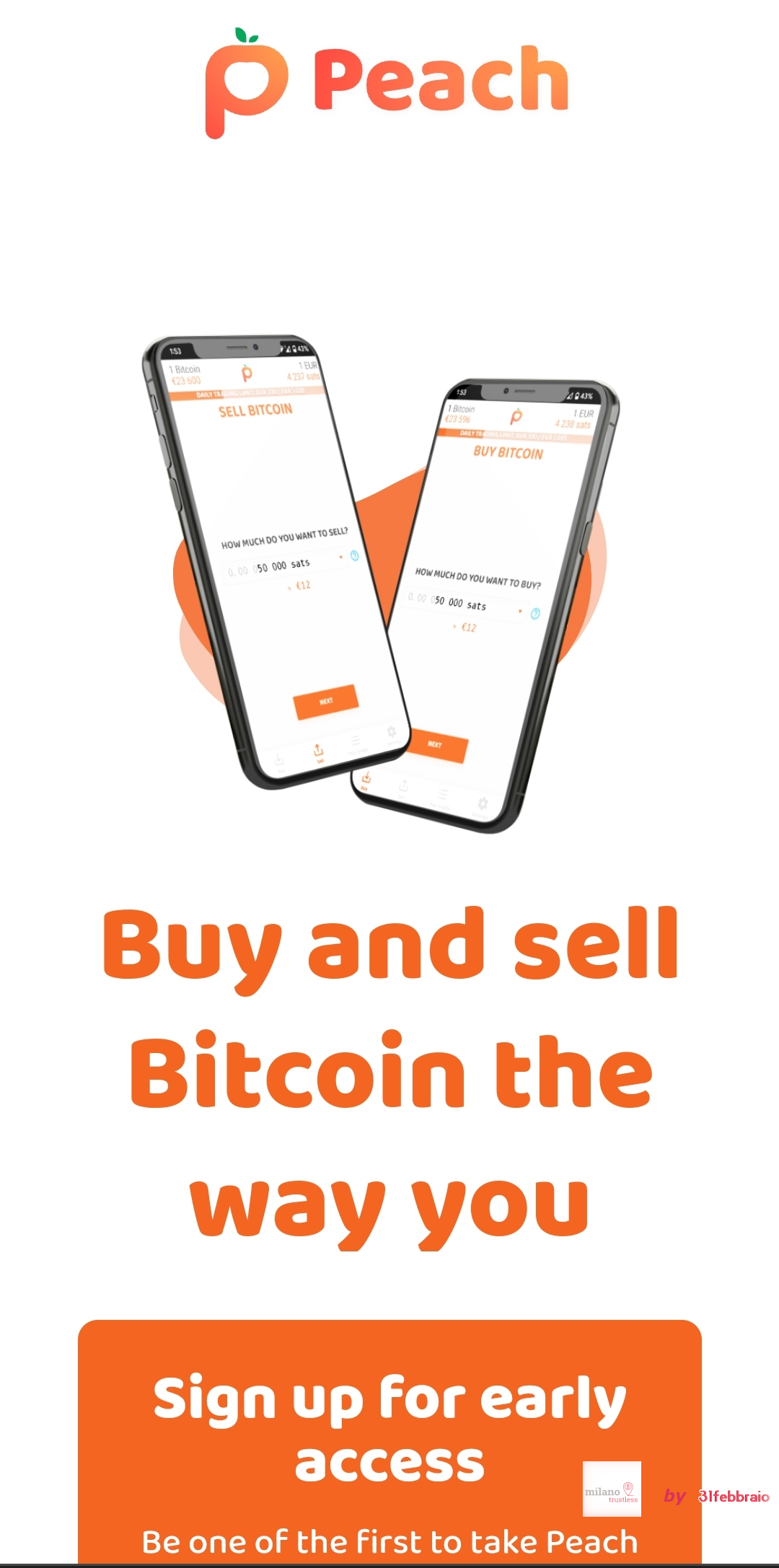 Once on the website Peach encourages us to sign up!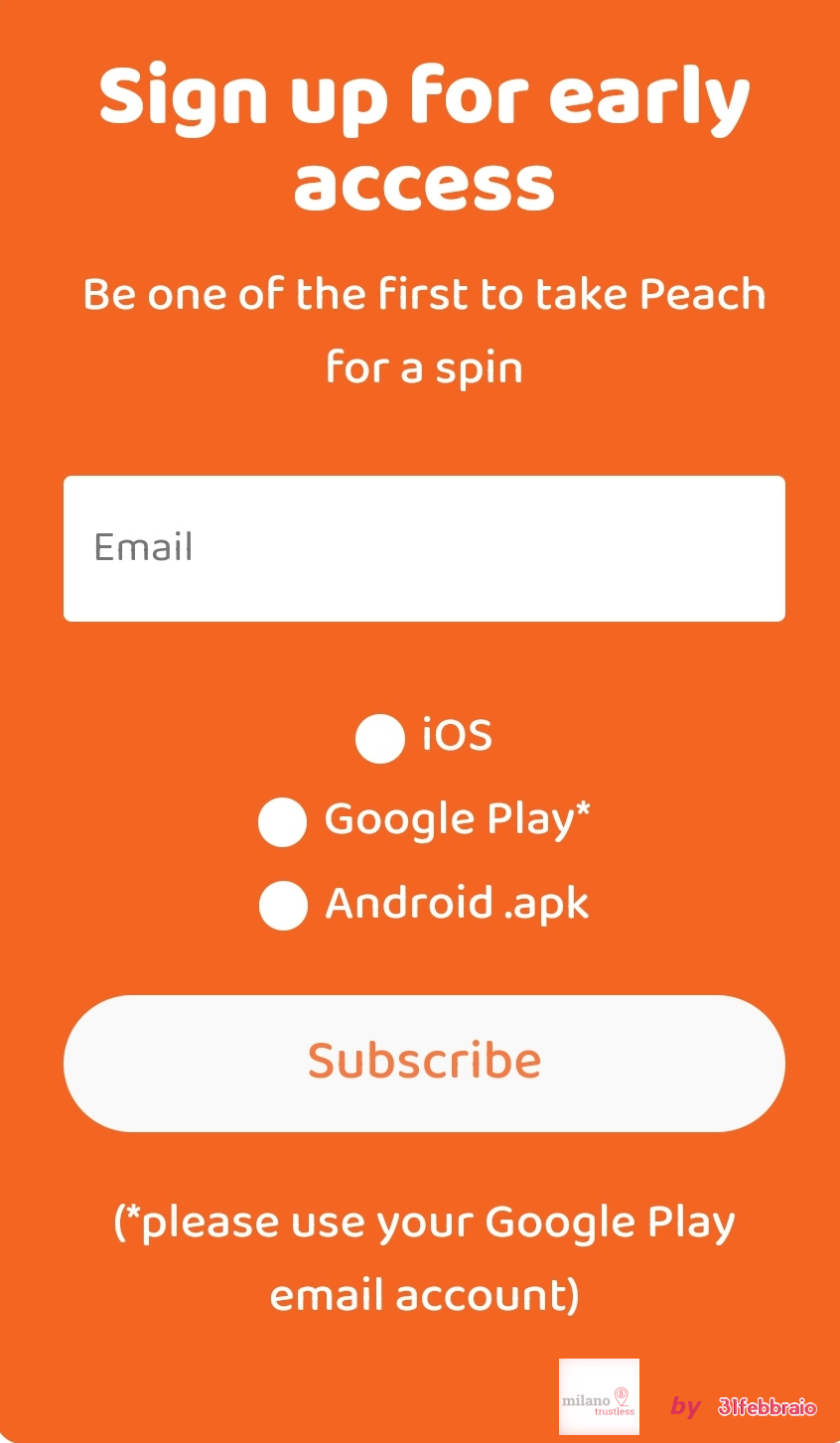 You only have to provide your email address, which must be the one linked to your Google Play account, notify your operating system, and wait for a response. It is also possible to request the signed APK in case you aren't using a legacy google account and prefer using a privacy OS like GrapheneOS, CalyX, etc.
Peach will email you the APK in case of Android OS, or the TestFlight link for Apple OS.
Once you receive the email from Peach, you can install the Mobile App.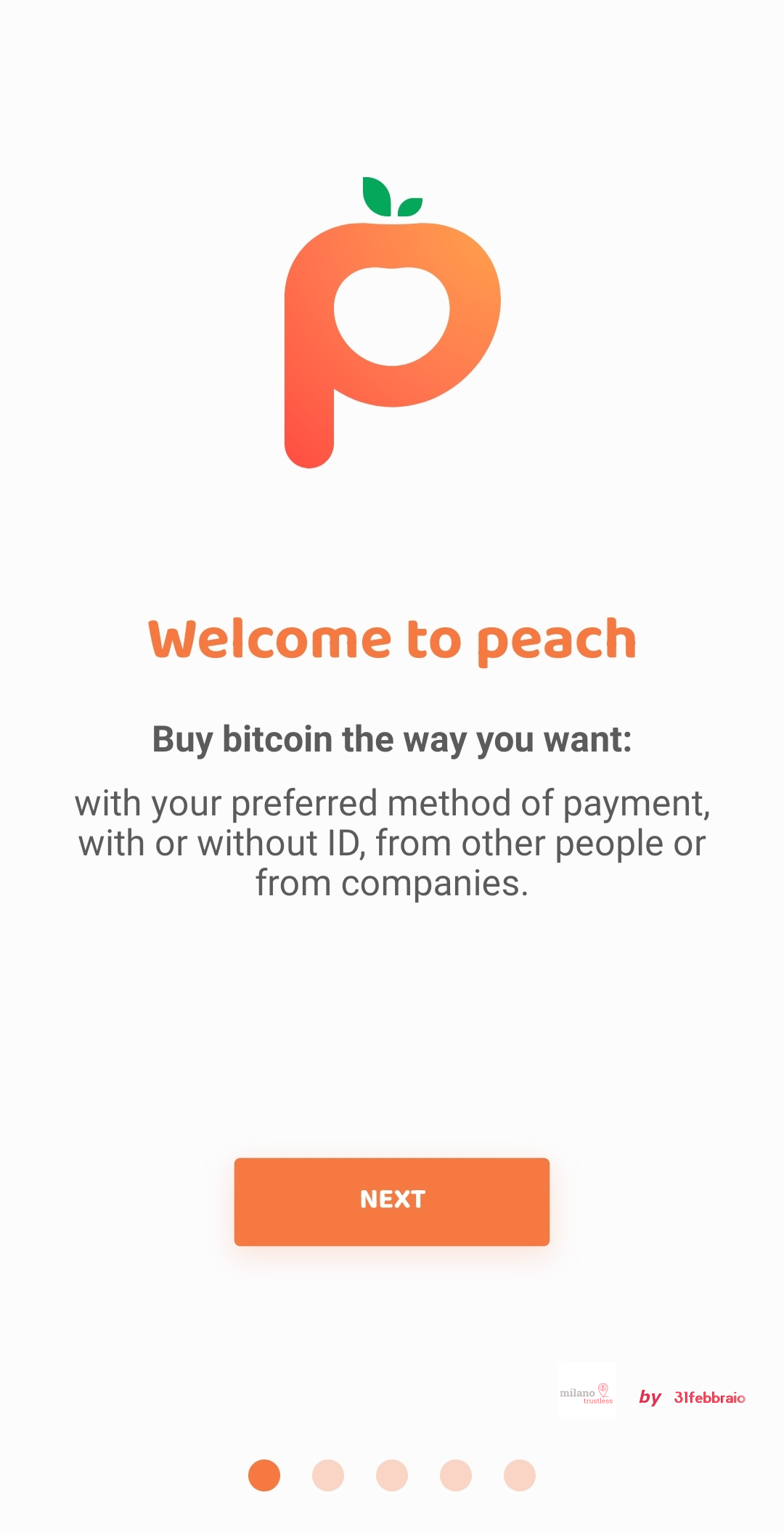 Continuing with the installation we will be asked to set our password.
The password will be encrypted and will not be possible for Peach to send a recovery link.
Therefore, it is strongly recommended that we mark down-it: as the only tool that will allow the app to be restored in the future.
Welcome to Peach
Peach welcomes us with an overview of the features and a gentle reminder of the importance of the password as the only key to unlock the account.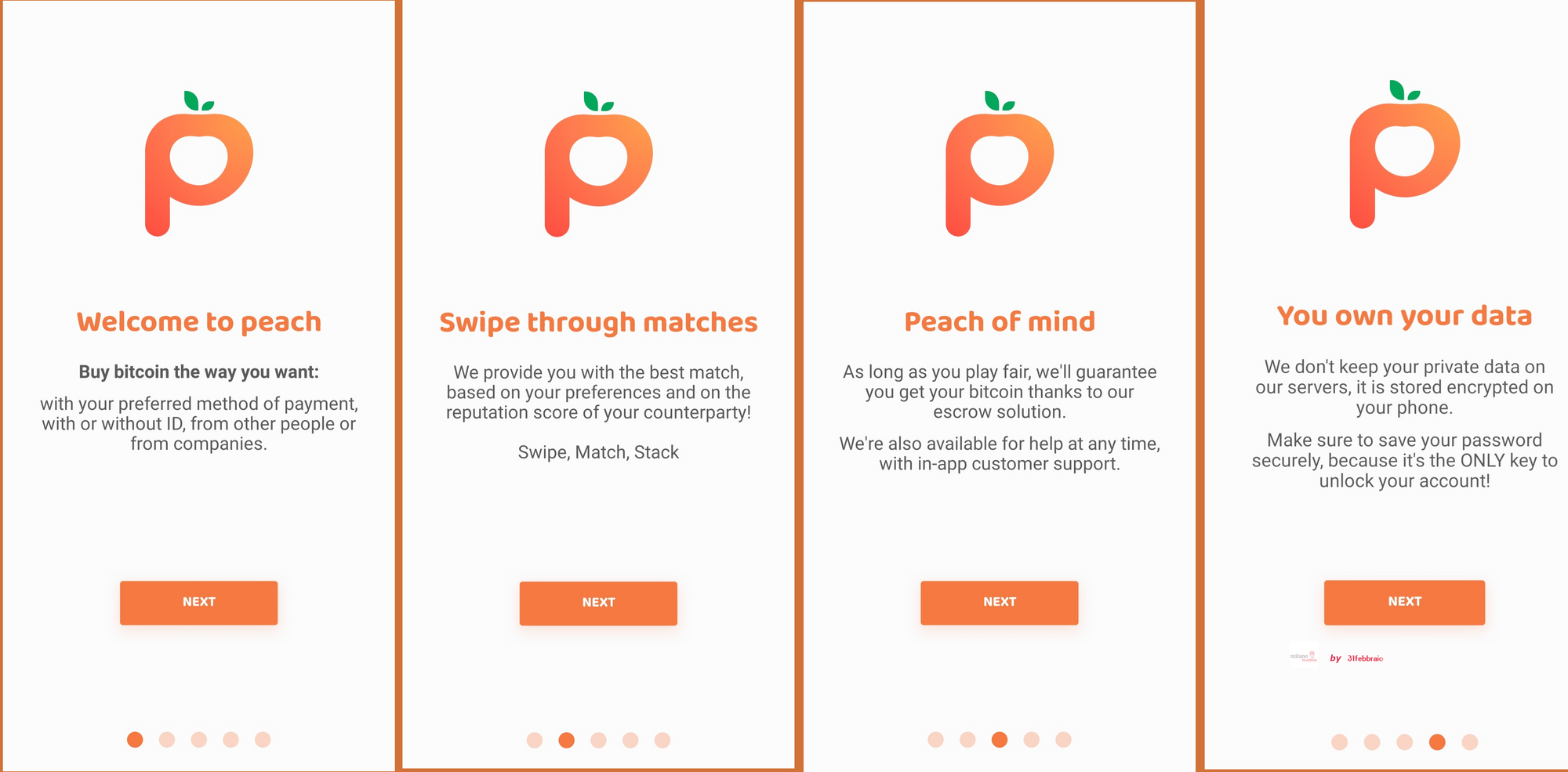 Read and Agree to the terms and conditions, to unlock the Peach mobile app, which immediately shows us the exchange rate with fiat currency. EUR is the default, but you can change it in GPB or CHF  by setting it in the 'SETTINGS' menu.
Clearly visible is a security hint, which recommends backing up periodically.
Clicking NEXT brings up the app.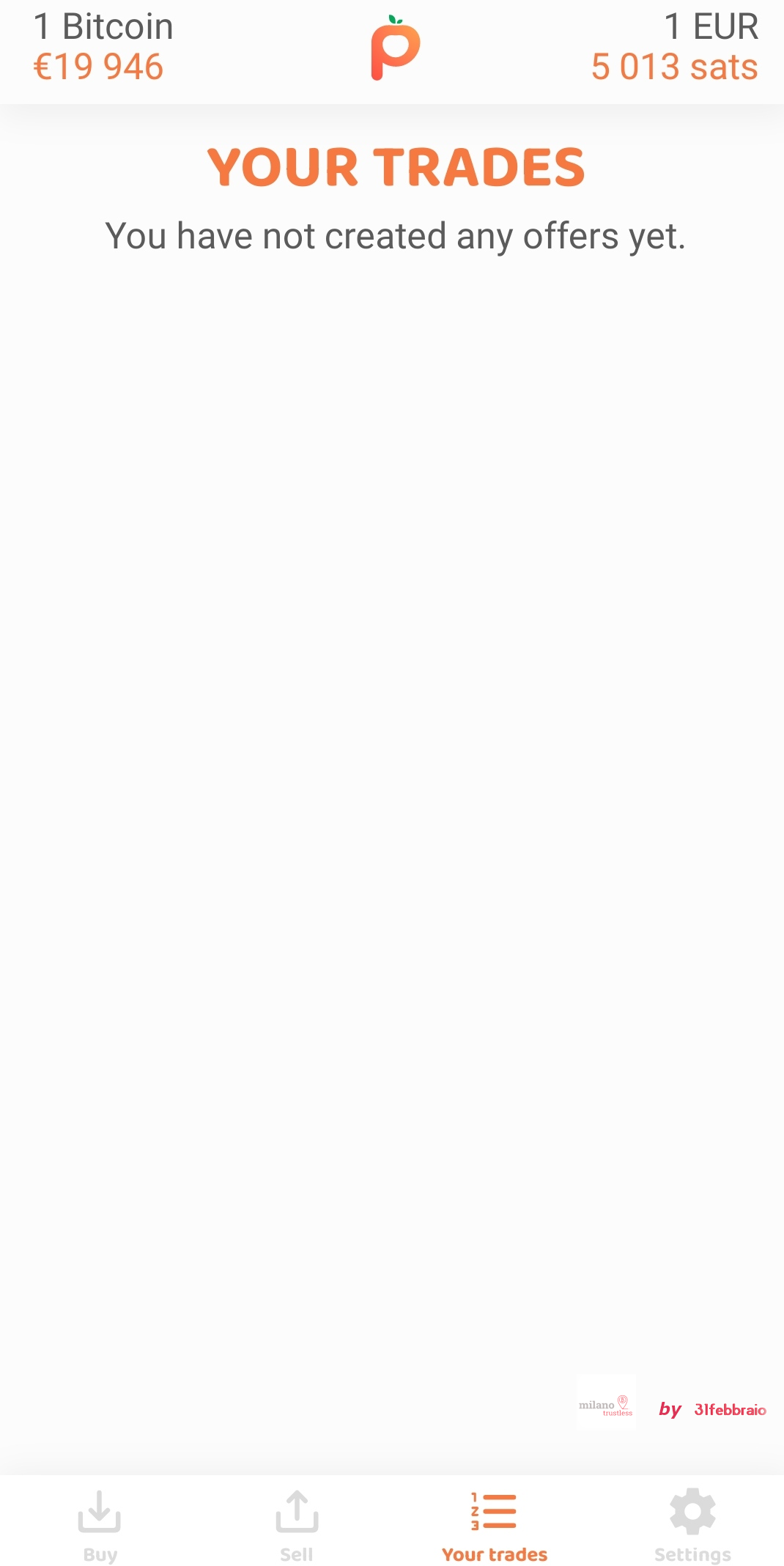 A menu at the bottom that gives access to
BUY
SELL
YOUR TRADES
SETTINGS where you can reach the Peach Admins contact form, back up the app, change the target fiat, and put the account settings.
Let's buy bitcoin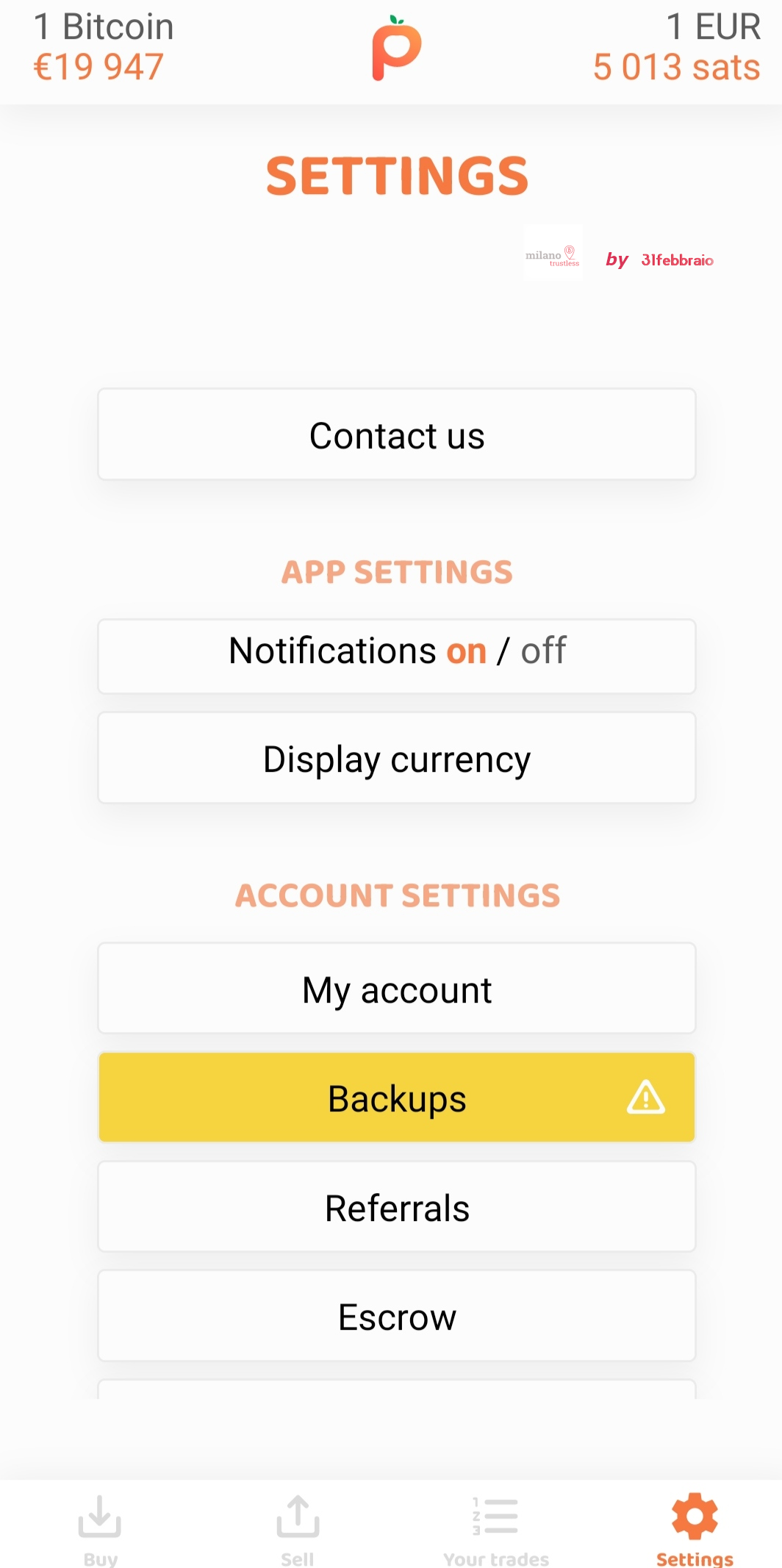 I chose a test with 100.000 sats from all the sizes offered from the drop-down menu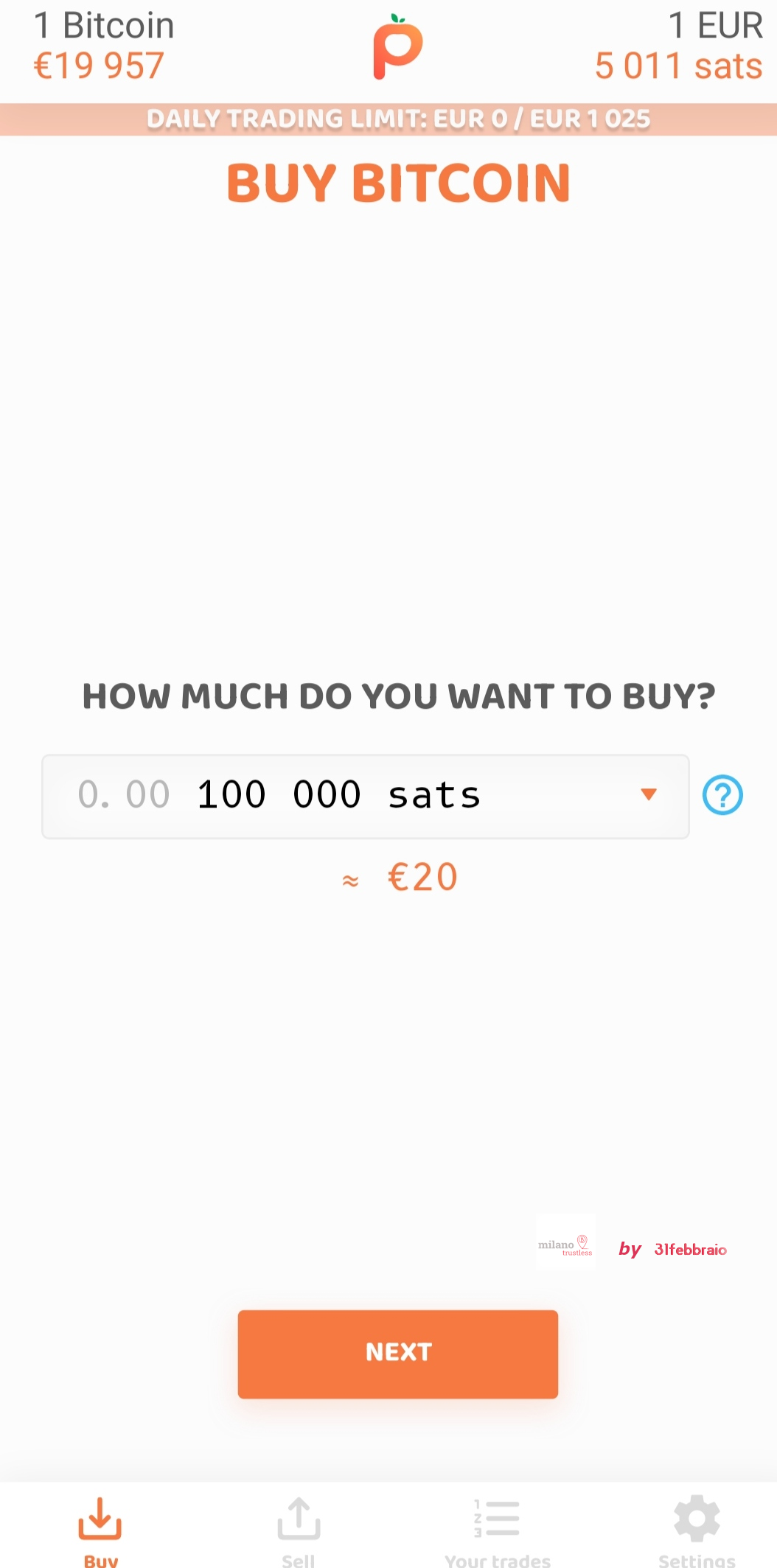 On first use, we will be asked to set up a payment method among those available. You can add multiple payment methods while creating an order or you can also go to the settings menu and set up multiple payment methods in advance. This will provide ease of use and you can see orders from multiple payment methods at once.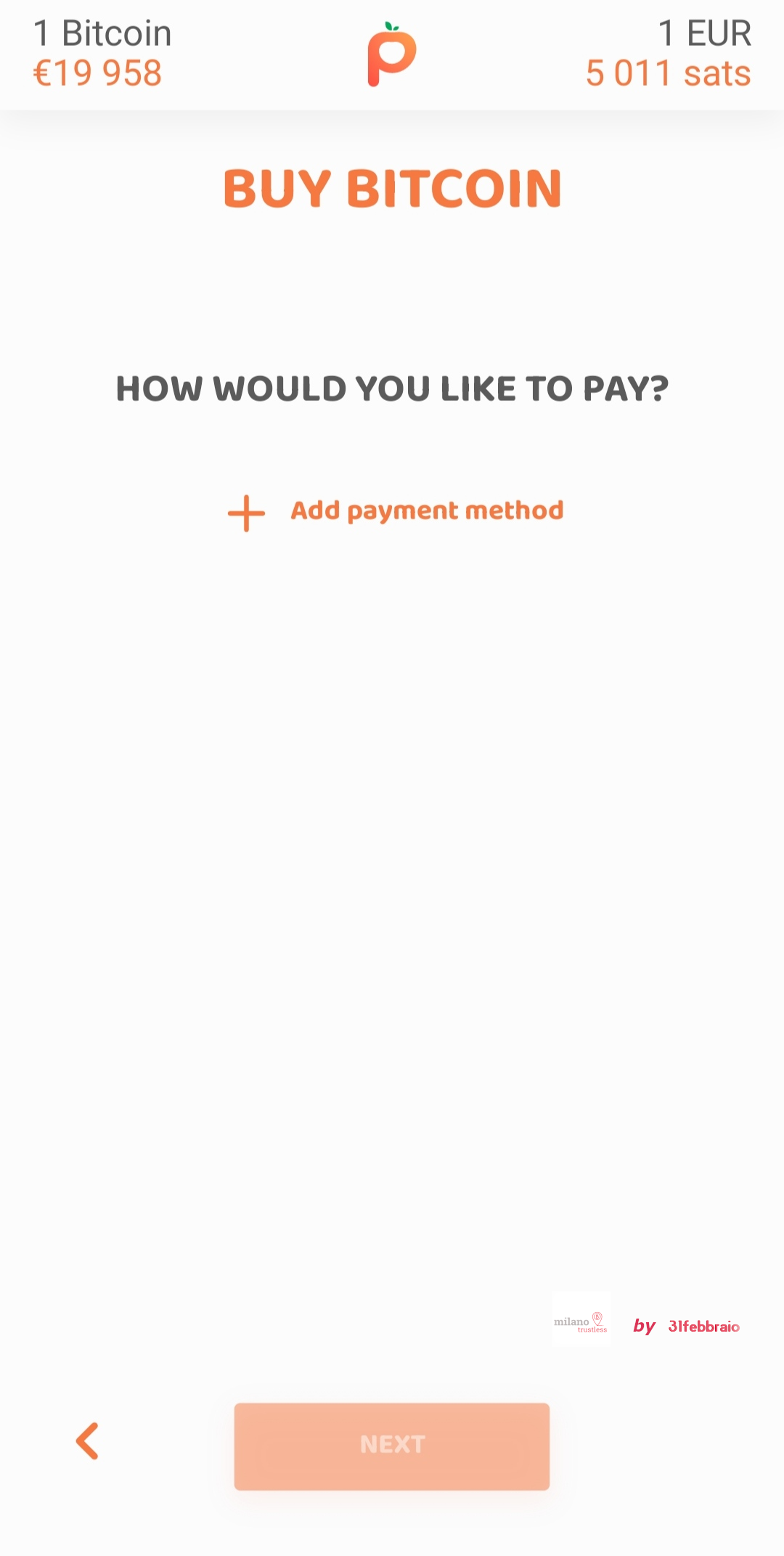 Local option is available for Spain and Portugal; the Cash option was only available in Riga, at Baltic Honeybadger 2022. Peach also collaborates with local meetups around Europe to provide Cash functionality (which is activated for the in-person events only).
Then you will be asked to enter your own address to receive the purchased bitcoin. If you do not have your own wallet, Peach suggests 2 options:
download Muun for Android.
a more advanced option, pair a BitBox to secure the funds. (Peach users can enjoy a discount on this device).
As soon as these steps are completed, instantly available offers appear.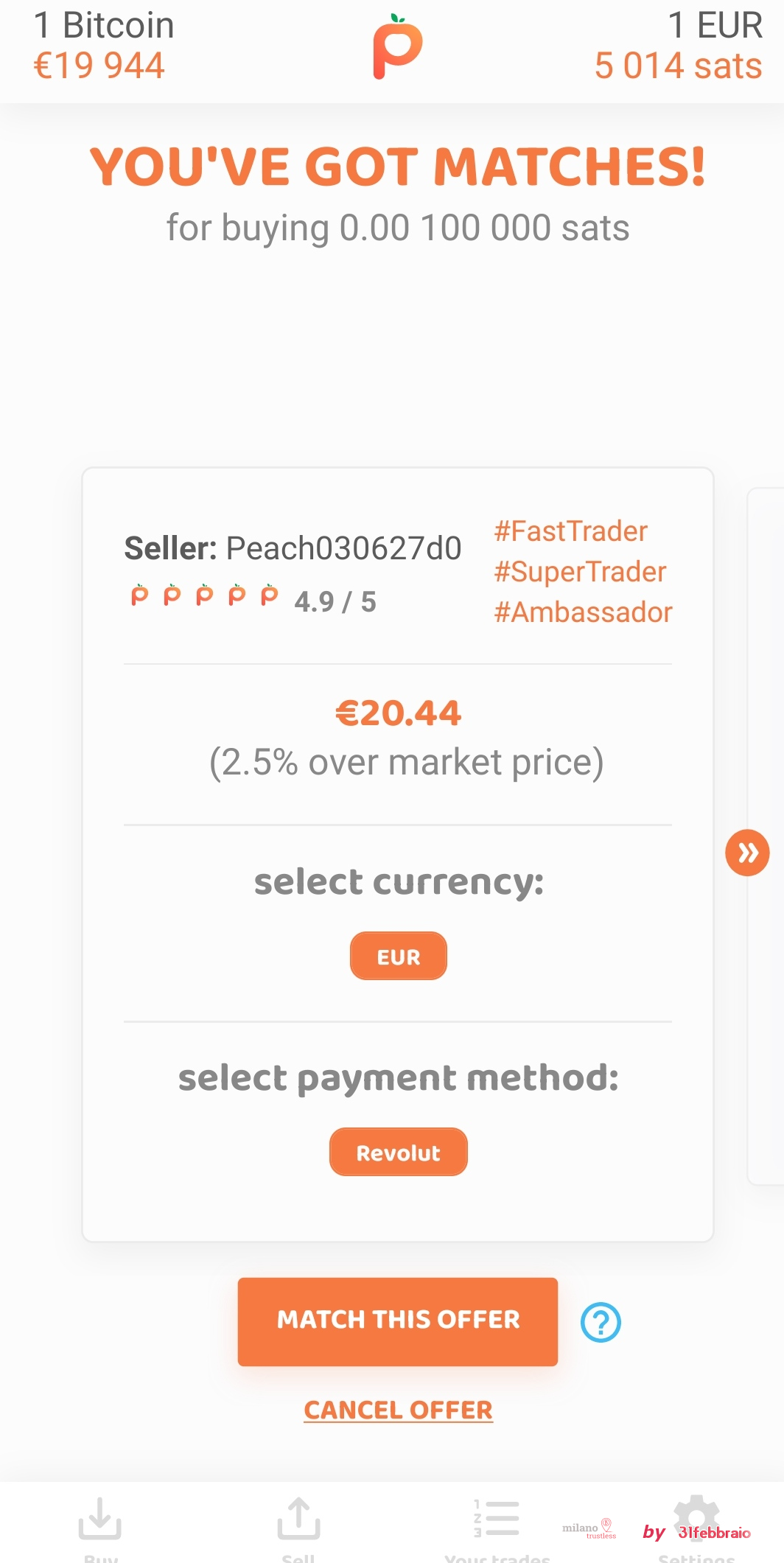 As per the app's claim 'Swipe through matches' all it took was to browse through the pages and choose the preferred option.
The fee rate varies between 1.5% and 5%. The rates are selected by sellers and could be higher than 5%.
It is possible to check the seller's rating (0/5 peaches), and check the reference currency and the payment method; the last two cannot be changed at this stage.
Eventually, you can Match or Cancel the offer.
Once the purchase is completed you can also give the seller a review.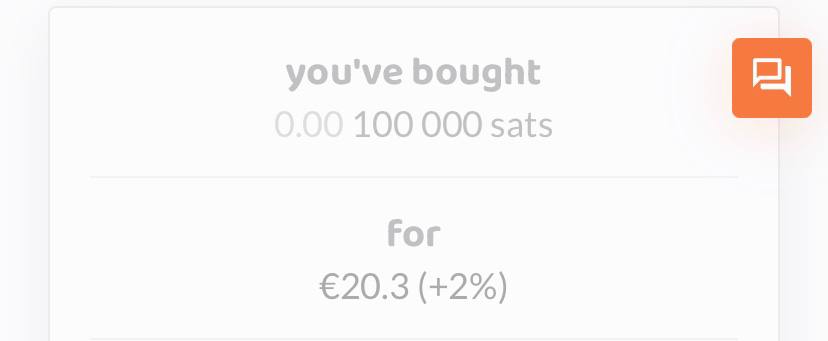 As soon as the transaction is completed, it will be visible in your history, in the Your Trades menu.
What else?
Peach is developed by: @proofofsteph, @soulexporter (thank you both for your personal assistance and patience), @capoczino, @BitcoinLabrador, @vitoshi21 and @jmeadesign.
This team offers terrific support service through the Telegram Group
Just remember their website: peachbitcoin.com and other channels you can follow them: Twitter - Instagram -  and Discord
If this mini-tutorial was helpful to you, I will leave you my referral that Peach assigned to me once completed the sign-up process.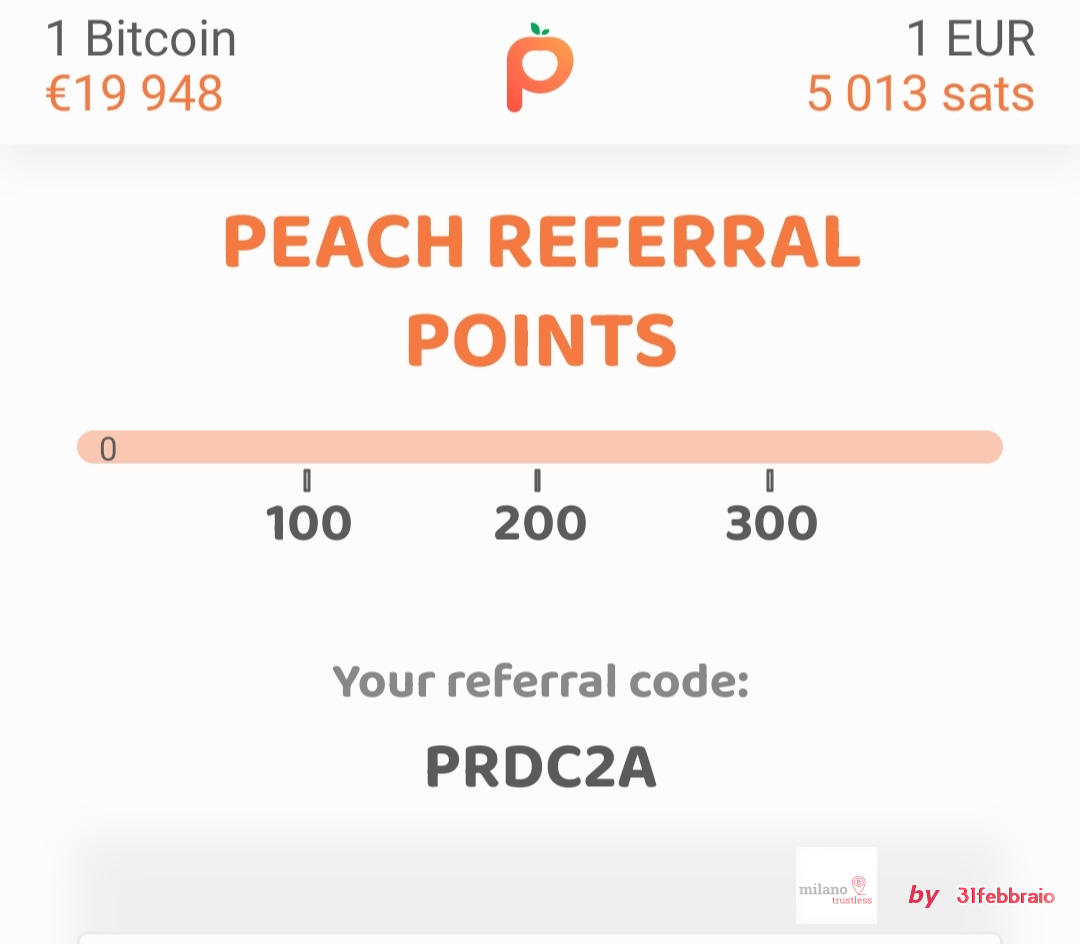 ---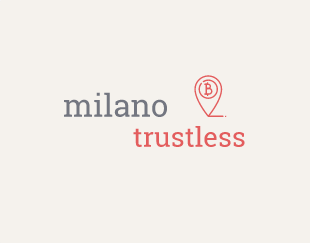 ---