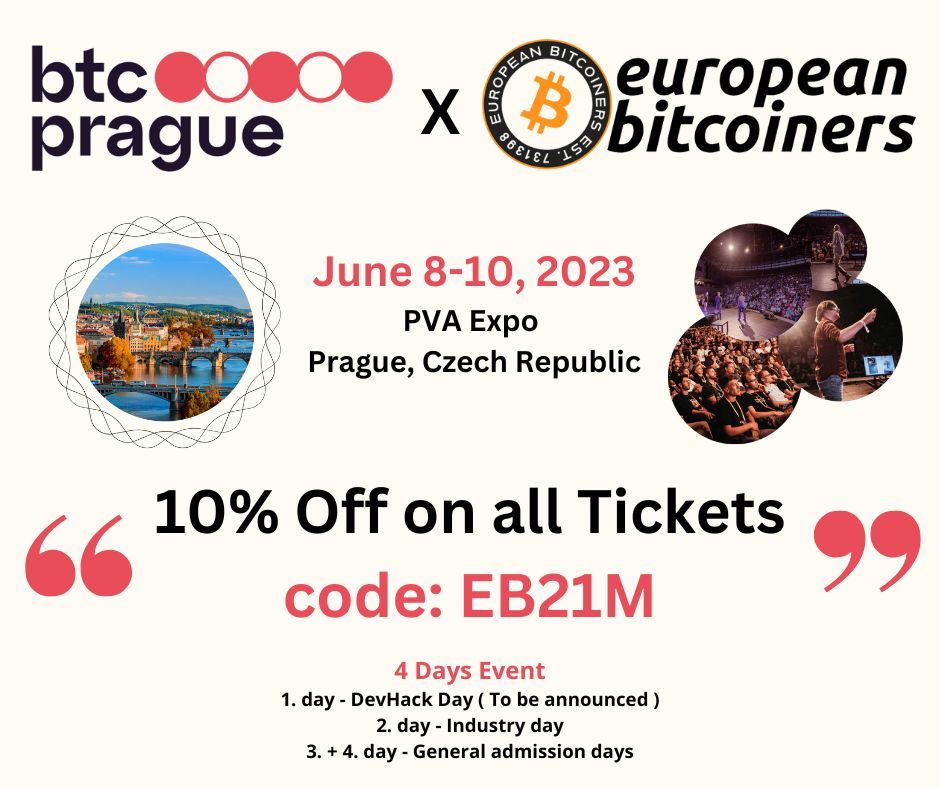 Are you planning to attend the "Bitcoin Prague 2023" conference? The Biggest European Conference in Europe organised by European Bitcoiners.
8 to 10 June 2023
you can get 15% off on your tickets to the conference with:
Steps to Follow:
Go to the Ticket Website: Bitcoin Prague 2023
Select the Ticket you want: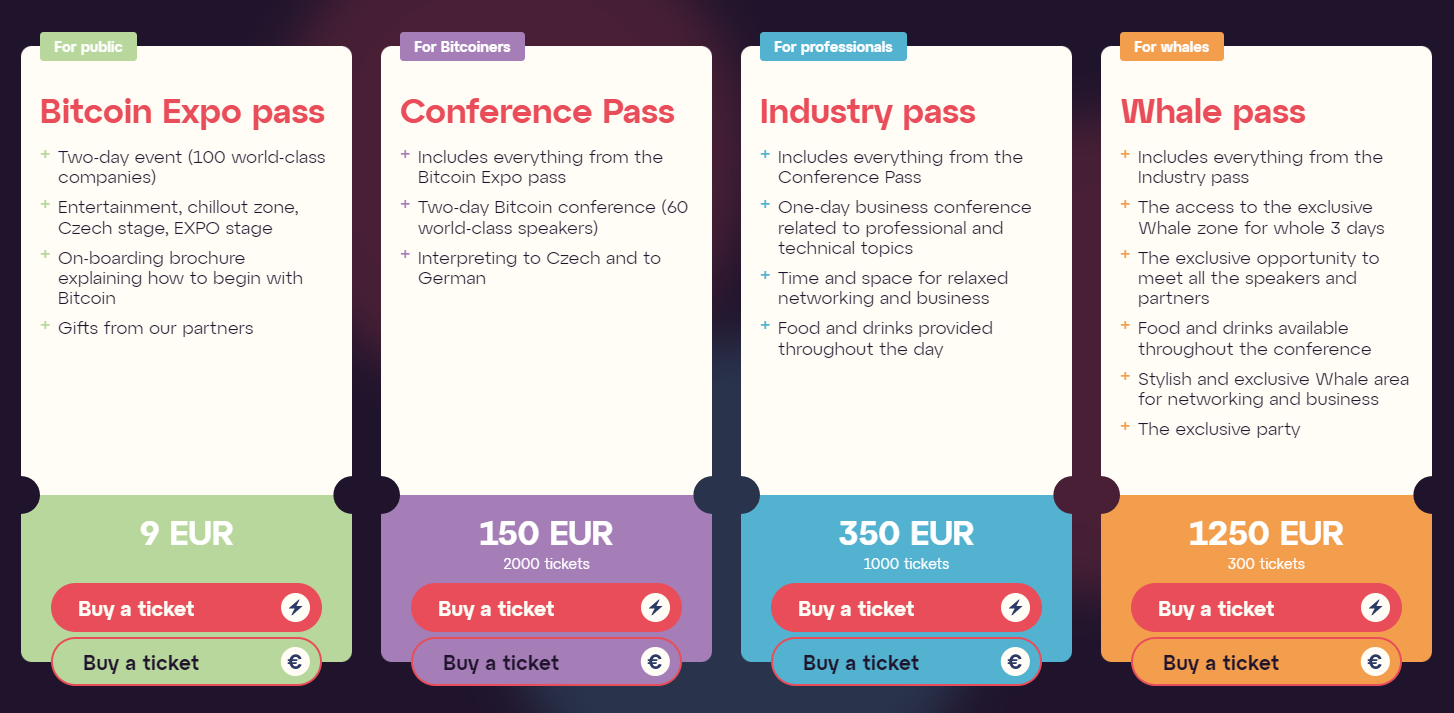 The General Admission, Industry Pass and Whale pass are normal tickets, while there is a special Expo Area too with some specific side events which requires a small admission fee (Expo Pass).
3. Select your payment option: BITCOIN or Dirty Fiat (Euros).

4. In the form, fill out your details : Name, Email for correspondence and in Coupon Add : EB21M.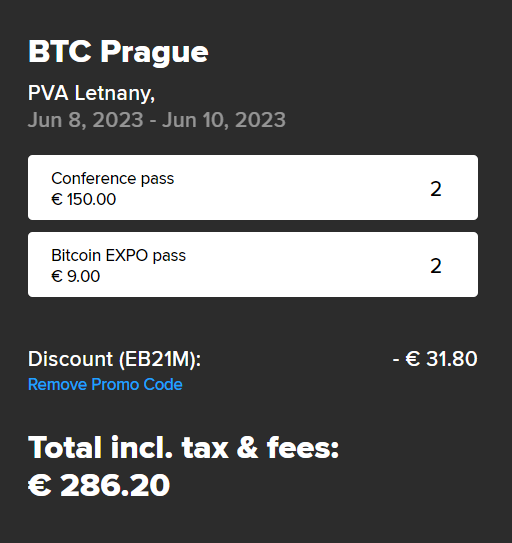 The Discount code is valid till the day of the conference.  
5. The discount code added to the COUPON option, will automatically deduct 10% off the price of the Ticket.
BTC Prague:
Biggest Bitcoin event in the whole Europe
7 - 10 of June in Prague - summer in Prague is amazing and it is easy to access from anywhere
4 days event
1. day - DevHack Day ( To be announced )
2. day - Industry day
3. + 4. day - General admission days
10 000 visitors
3000 in the conference part
7000 on the EXPO part
100 booths of Bitcoin companies on the EXPO part
70 top-notch Bitcoin speakers at the conference
Whale section for 500 Important Bitcoiners
Two huge chill-zone for all visitors
A lot of different side activities in Prague and the surroundings
Really accessible price for EXPO part - starting at  € 10
Our main mission:
Orange-pill everyone in the whole Europe. So far we have realized that each European country has a super strong Bitcoin community. Those communities are mostly focused on the same topics but always differ a bit. Like Czechs are freedom lovers because of our history and so on. We want to circumvent the language barrier, connect these communities and jumpstart cooperation on a higher level.
BTC Prague is a place where we are gonna connect all major European Bitcoiners into one place, let them talk together, get to know each other, come up with new ideas and empower Bitcoin as itself. Why Prague? It makes sense because of strategic location, cost effectiveness and Bitcoin presence.
We are ready give a space to each country to introduce themself. Together we are stronger. Keeping that in our mind we will focus on actual interesting and important Bitcoin topics and dive really deep into Freedom, Community, Technology and Money. Those are the reasons why we are in bitcoin and those will be the main topics through the whole conference. All of them focused on here and now with call to action.
Location Details:
---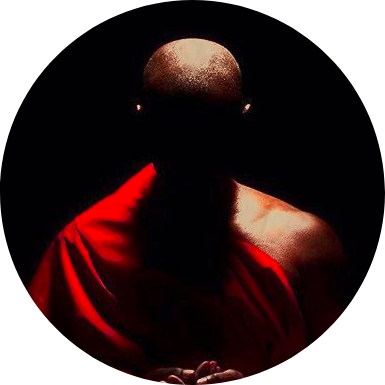 Bitcoin, Privacy & Individual Sovereignty Maximalist | Founder of European Bitcoiners - for Free and Open Bitcoin Education.
follow me :