Come programmarla via NFC per l'utilizzo in modalità gift-card
Video tutorial qui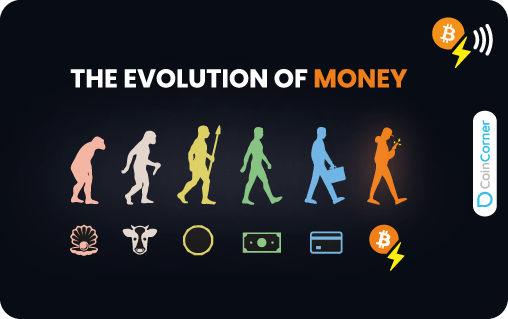 The Bolt Card by CoinCorner - varie skin disponibili
Materiale utilizzato durante il tutorial:
una Bolt Card CoinCorner
un cellulare con funzionalità NFC
l'app NFC Tools
uno o più wallet lightning a scelta
il sito ln.cash per creare la LNURL da codificare nella Bolt Card
---
PRO
Nessun limite al numero di "ricariche"
Non è necessario avere un account CoinCorner né utilizzare la sua app
CONTRO
Non si possono frazionare le spese, ogni utilizzo spende l'intero ammontare di sats depositati sulla carta
Una volta impostata la carta come debit-card (attraverso l'app ufficiale ed un account CoinCorner), non è più possibile utilizzarla come gift-card
---
NOTE
La Bolt Card si può equiparare ad un OpenDime, ma col duplice vantaggio di essere più economica e di poter essere riutilizzata all'infinito. Per ogni "ricarica" è possibile specificare l'ammontare di sats e non c'è limite al numero di "ricariche" possibili. Ottima come regalo, per orange-pillare amici e parenti o per fare acquisti presso i sempre più numerosi esercizi commerciali che accettano pagamenti via lightning.
Enjoy the speed of #lightning, freaks !!
💡
Opinions expressed are entirely by original authors or translators and do not necessarily reflect those of the European Bitcoiners Initiative. EB only provides a platform for free publishing and education.