‌‌
Introduction
Throughout human history, the concept of property rights has shaped social structures and economic models. Prevailing economic ideologies often overlook the concept of natural property rights and assume that authorities must grant these rights. The latter is an idea that is centuries, even millennia old. One example is mediaeval feudalism, in which people were largely legally and personally dependent on a landowner. Even though we are better off today, property is still primarily seen as something that must be legally defined and assigned. This perspective is at odds with the Austrian School of Economics, which asserts the intrinsic connection between property rights and human agency. In this article, I examine the principles of property rights, explore the significance of Bitcoin's control structure, and discuss how Bitcoin protects individual freedom in the digital age.
Austrian School of Economics and Natural Property Rights
The Austrian School of Economics, originating in the late 19th century in Vienna, emphasises natural property rights rooted in the essence of human agency. Contrary to the notion that property rights are granted by a central authority, the school asserts that property rights are fundamental and unconditional. These rights emerge naturally through human labour and peaceful exchanges. This would consider a person the rightful owner of an object if she has interacted with nature to make it or acquired it from someone else through the most common way to acquire property - through trade (Svanholm, 2023). ‌‌‌‌
Property and Human Economy
Property arises naturally, through labor (transformation of matter) and through the peaceful exchange of individuals. It is a foundational concept that enables human action by allowing individuals to satisfy needs and navigate uncertainty. This results in resources being used most efficiently as individuals who own them have a strong interest in doing so. In contrast, the need for a legal definition of property by a central authority such as the state may result in resources being controlled by individuals who do not have a strong interest in using them effectively. This can lead to inefficiencies and abuse, as we can observe worldwide.
"The human economy and property have a common economic origin, since both have their ultimate reason in the fact that there are goods whose available quantity is less than people's needs, and property is thus the same as the economy, not an arbitrary invention, but rather the only possible practical solution to the problem that the nature of things, the above-mentioned mismatch between demand and available quantity of goods, imposes on us for all economic goods – C. Menger (Principles of Economics, p. 56).
Challenging Digital Property
When discussing the nature of bitcoin, it is important to address its classification as property. Unlike traditional assets, bitcoin as a digital asset, cannot be classified as property, because digital "property" is a concept that is self-exclusive. Digital "things" do not exist, they are information. So one can never own the "thing" itself. While one can be in possession of bitcoin and have complete control over it by being in control of the private key or seed that enables the initiation of bitcoin transactions, one can never own bitcoin. Possession is not ownership, and vice-versa.
In political and legal philosophy, a distinction is made between possession (control), which Ludwig von Mises calls "catallactic" or "sociological" "ownership", and ownership, a normative concept, which Mises calls "juristic ownership". One is factual, and one is normative. In addition, the digital nature of Bitcoin complicates the definition of ownership when multiple individuals possess the same seed. In such cases, legal frameworks are required to define ownership, underlining the need for a reassessment of the notion of digital property. ‌‌‌‌
Bitcoin: A Paradigm of Digital Self-Sovereignty ‌‌‌‌
Property is fundamentally a construct of the physical world and cannot be copied digitally. The importance of Bitcoin lies in establishing a paradigm of digital self-sovereignty that does not rely on authorities or legal systems. It centres around cryptographic control. This provides protection against invasions of privacy and ensures the protection of individual freedom. When stored in cold storage (offline), those bitcoin are the holder's alone and are not at risk of confiscation or inflation by third parties. In addition, little can stop you from selling or taking bitcoin with you.                                                
‌‌Bitcoin: A Portable Store of Value
The portability of bitcoin distinguishes it from physical assets like gold, real estate, or art. While physical assets can be easily confiscated, destroyed, or taxed, bitcoin's digital nature renders it highly portable. In times of conflict or flight, bitcoin holders can securely relocate with their wealth by memorising a seed phrase. This mobility empowers individuals to escape the vulnerabilities of legal ownership and preserve their assets independently. Bitcoin is permission-less and resistant to censorship.
Due to its superiority as a store of value, bitcoin has the potential to absorb a significant portion of the monetary premium that various forms of scarce goods have accumulated in the last decades under an inflationary monetary regime. This is especially relevant for real estate, as it has become the most widely used store of value under fiat. Around 67% of the world's wealth ($330 T) is stored in real estate today. A significant portion of that is likely to flow into Bitcoin over time.‌  
Bitcoin's Absolute Scarcity
‌‌‌‌Bitcoin's unique feature of absolute scarcity sets it apart from other assets. New building land can be developed, new zoning laws may allow for more building space. A living artist can create more art. Gold production can increase when demand increases, and new gold can always be discovered. On earth and in space. The scarcity of bitcoin, however, is immutable. The finite supply of 21,000,000 is hard-coded into the protocol. The transparency of the open-source code ensures verifiability, reinforcing bitcoin's status as an absolutely scarce digital commodity.
Conclusion‌‌‌‌
Bitcoin is creating a paradigm of digital self-sovereignty, empowering individuals with full control over their wealth. Its inherent qualities, including portability, absolute scarcity, and cryptographic control, position it as a formidable store of value. It offers a new standard that aligns with the libertarian principles of the Austrian School of Economics. As societies navigate an evolving economic landscape, Bitcoin's role in securing productivity and promoting individual freedom becomes increasingly vital.
The ability to store value separate from the physical world is just as important as the separation of money and the state, because it guarantees everyone in the world with internet access the opportunity to build and protect wealth, which is one of the most important foundations for a free and self-determined life.
Bitcoin cannot be created arbitrarily or taken easily by force, but through proof-of-work and cooperation. This creates the basis for peaceful coexistence and efficient resource allocation between market participants.
This article is part of my journey to understand the differences between possessions, ownership, property etc. If I've written something that you don't agree with, then please get in touch, I welcome constructive feedback.
I would like to thank Scala for his valuable feedback on the article.
💡
Opinions expressed are entirely by original authors or translators and do not necessarily reflect those of the European Bitcoiners Initiative. EB only provides a platform for free publishing and education.
Value 4 Value | Tips:
If you enjoyed this article, I'd appreciate it if you'd honor my time and effort by sending me some sats to law@getalby.com.
You can also follow me on Twitter or visit my Homepage.
Nostr: npub1v5k43t905yz6lpr4crlgq2d99e7ahsehk27eex9mz7s3rhzvmesqum8rd9
‌                    
‌‌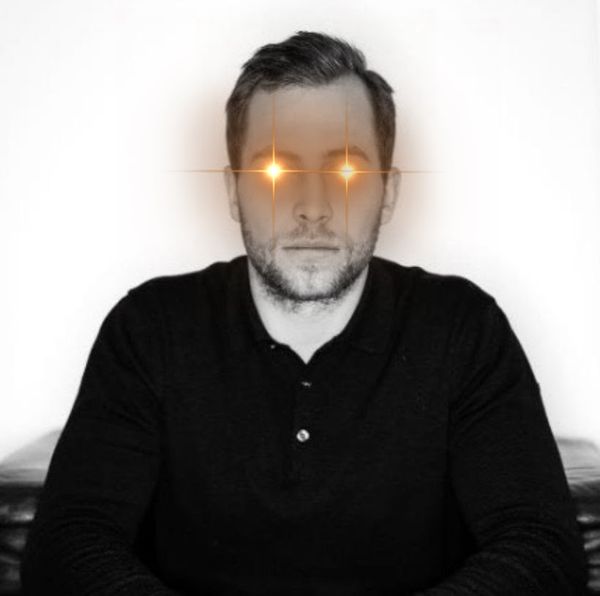 Bitcoin. Real Estate. Philosophy & Ethics. ⚡law@getalby.com npub1v5k43t905yz6lpr4crlgq2d99e7ahsehk27eex9mz7s3rhzvmesqum8rd9
follow me :